Want to record memorable moments and special occasions experienced via FaceTime? This guide will tell you how to record Facetime with audio on Mac, so visiting old memories is more exciting.
The facetime feature included in iOS devices is great for staying in touch with family members and friends. The facetime app has covered you by sharing special moments or casually chatting with your loved ones all night. If you own a Mac and use Facetime regularly, you might wonder how to record Facetime with audio on Mac.
Recording special memories and occasions with the people you hold dear is something every Facetime user would love to do. Fortunately, this is made possible and very easy by the macOS screen recording feature included in newer versions. It is convenient to use, and you can also record audio along with the video, which makes visiting older Facetime calls a more enjoyable experience.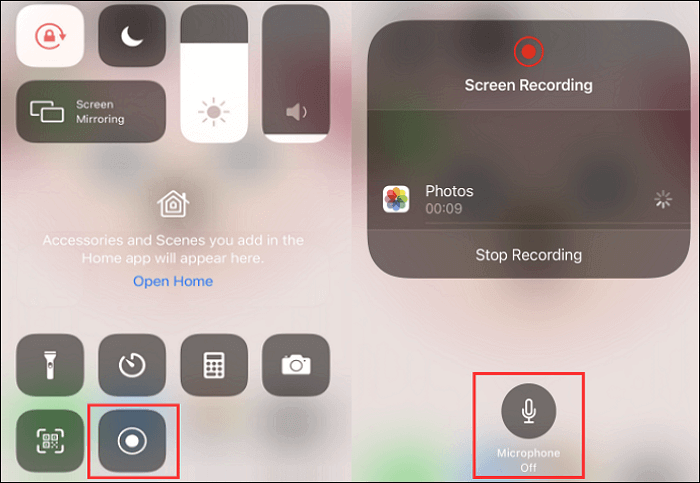 How To Record Facetime With Audio On Mac
Apple is aware that many people want to record FaceTime calls with audio. For this reason, Apple has included a screen recording feature in the macOS. Since the recorder is built-in, you do not have to download any third-party software on your Mac. Unfortunately, the built-in screen recorder isn't available in older macOS versions, so some users will have to use the Quicktime screen recorder. Only users running Mojave, Big Sur, Catalina, or newer versions will be able to utilize the built-in screen recorder.
How Do You Record A Facetime Call On Mac?
The first step is to open the FaceTime app. A window will pop up. Call a contact of yours and ask them for permission to screen record the call with their audio.

Next, press Command+Shift+5 on your keyboard. A screen recording tool will appear. Use your cursor and drag the box's corners until it fits the window. Don't forget to select the "record selected portion."

To select the destination or file path of where you want the recording to go, press "options." This will also allow you to choose which microphone's audio you'd like to save. 

Finally, after setting everything up to your liking, click "record." This will start the recording of your screen along with the audio. When you're done with the FaceTime call, press the "stop" icon, it will be the rightmost button on the menu bar.
That was all about how to record Facetime with audio on Mac. If you want to check what you've registered, go to the destination or file path you set previously to find the recorded file.
Using Quicktime To Record Calls
Using the excellent media application QuickTime Player is another method. Besides being a media player, it also doubles as a free video recorder that helps you capture your screen in various sizes. 
First, open the QuickTime app and click on "screen recording" under the "file" tab. A window will appear, prompting you to select a microphone.
Start a FaceTime call and click the red button. This will start recording your screen. Once you're done with the call, click on "stop" to end the recording.
Is It Legal To Record Facetime Calls?
Be aware that recording calls using FaceTime or other services in some places are illegal unless both parties agree. Without a warrant, it's unlawful in many countries to record conversations with audio included if you do not have the other party's permission. Therefore, never do an action you are unsure of, and if in doubt, always obtain permission before recording any calls!
However, once both parties agree to share their audio in a recording, it is legal to screen record your FaceTime calls. Knowing how to record Facetime with audio on Mac is one thing, but you should always be aware of what's legal and not.
So the next time you'd like to record a FaceTime call with audio included, ask the other party for permission. 
Does The Same Method Work With Iphones And Ipads?
Users of iPhones and iPad may be interested in finding out how to record FaceTime calls made from their iOS devices. Even though iOS and iPadOS both include a built-in screen recording feature, you will be unable to record the call's audio at this time. Apple probably did this to abide by numerous local and international rules.
FAQs
How Do You Record On Older Versions Of macOS?
Older versions of macOS do not have the built-in screen recorder; your best bet will be to use QuickTime. By selecting the File tab, "New Screen Recording," and then "Enable," you can make this feature available. You can start recording and choose the part of the screen you'd like to register, similar to the built-in screen recorder.
Why Is There No Audio In Recordings Made From Iphones?
The screen recording feature in the iPhone is not as accessible and convenient to use as the Mac's. You have to manually enable the audio recording option, which can be found in the screen recording features. Make sure to do this before screen recording since it is not included by default in FaceTime for the iPhone.
Should The Other Person Know, They Are Being Recorded?
Yes, the other person must know their audio is being recorded. If the other person is unaware and you record their audio, you'd be breaking the law. So as mentioned before, always take the other party's permission before you screen record FaceTime with audio on your Mac.
Conclusion
Figuring out how to record Facetime with audio on Mac is relatively easy, and this guide goes over the steps you should take to do so. The Mac has a built-in screen recorder, and recording a FaceTime call with audio is super easy. Check the destination folder you specified so that finding the saved recordings later doesn't become a hassle.