Scouring the internet for a helpful guide on how to screen share on FaceTime using iPhone 11? This is the perfect place for you to be.
With a newly designed FaceTime app, Apple has thrown itself against major video-conferencing solutions such as Google Meet & Zoom. Features such as the capability to send FaceTime calls using Apple to Android users, have a watch party on FaceTime and share your iPhone's screen consider giving it a significant edge over its rivals. If you are keen on knowing how to Screen Share on FaceTime using iPhone 11, check out this handy guide.
Offering a ton of advantages owing to its convenience and compatibility, let's take you through this article so you can start using FaceTime's screen-sharing feature to get the party going.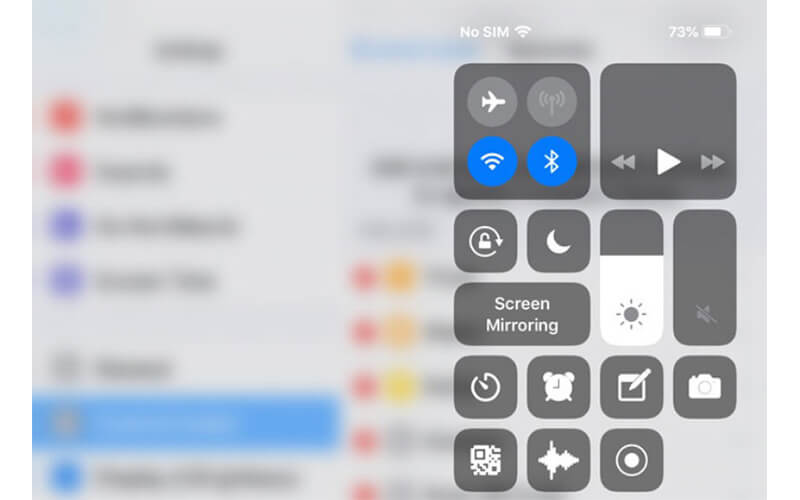 Launch the FaceTime software to start sharing your screen on an iPhone or iPad and call someone else who has FaceTime enabled. Once connected, click the "Screen Sharing" button in the toolbar. Tap on the "Share Screen" icon inside the pop-up that appears.
When screen sharing begins, FaceTime keeps shrinking to a tiny window on the screen, allowing you to use the iPhone or iPad to launch apps as usual. The person on the other end of the line can view what you're doing on the screen.
Return to the FaceTime toolbar to end screen sharing by pressing the video preview and selecting the screen sharing toggle again. When you're finished with the call, press the "End" button.
Android users may get access to FaceTime links and might be able to join the meetings through their chosen browser, but not much else. In truth, FaceTime has limited functionality when looking at its cross-platform features. Not only that, SharePlay is only made for use with Apple-exclusive devices. That signifies you may only use SharePlay in the best way if you own an iPhone.
Since iOS 15 remains in its development stage, things will likely take a different turn by the time the latest version of Apple's OS is made available to everyone. If Apple makes significant changes to the feature, we will try to make this guide as relevant as possible. Until then, follow this tutorial to be able to screen share on your iOS 15 with the other FaceTime users.
How to configure iOS devices for screen sharing:
iOS mobile devices can share their screen with some other apps. However, before the user can begin screen sharing from their iPhone, they must first configure it to do so.
Navigate to Settings and then tap on Control Center on your iOS device.

Scroll down to More Controls and tap + next to the Screen Recording feature.
Screen Recording is then going to begin, and it will be displayed in the Include section. The iOS device can now start sharing its screen with other users.
"How to Screen Share on FaceTime using iPhone 11?" people have always wondered. FaceTime had no built-in screen share feature until the iOS 15 update. Here's how to screen share through FaceTime:
Launch the FaceTime app.

Select New FaceTime.

Choose a contact from the list or add a new one.

Choose a name from the list.

In the contact card, select FaceTime.

After adding everyone, tap on FaceTime if you want to join the FaceTime call.

A bar should appear at the top of your screen when your friends have also entered. Select the screen share symbol.

Tap Share My Screen; a three-second countdown will begin before your screen is shared. During screen sharing, your alerts will be turned off.

Other people just on FaceTime calls can now see your screen.

Swipe upwards to reduce the FaceTime conversation.

Screen sharing is indicated by the purple screen share icon at the top.
FAQ:
Open the video you would like to stream from one iPhone to another. Tap on the screen-sharing icon next to the forward button on the video. Choose your iPhone from the list of scanned devices. The screen will then be shared with the device, and video will begin to stream from the other iPhone.
To start generating a FaceTime meeting link, tap on Create Link. Then, press the I button and select "Share Link." Then, send the meeting link to your friends via text, iMessage, or Messenger. Then, launch a FaceTime call.
SharePlay, revealed in June 2021, is indeed a new FaceTime feature that will enable users to start sharing media with their contacts, such as video, music, apps, and screen. Although it is an iOS 15 function, it will not be out for use at launch and will be available in an update well before the end of 2021.
Conclusion:
This article on How to Screen Share on FaceTime using iPhone 11 was meant to serve as a source of knowledge for you, and we hope it has taught you the proper way to screen share on FaceTime using iPhone 11. A feature this valuable and valuable and convenient feature makes sure Apple devices are on the latest iOS for you to be able to use the handy feature.
Latest posts by Sawaira Ahmad
(see all)